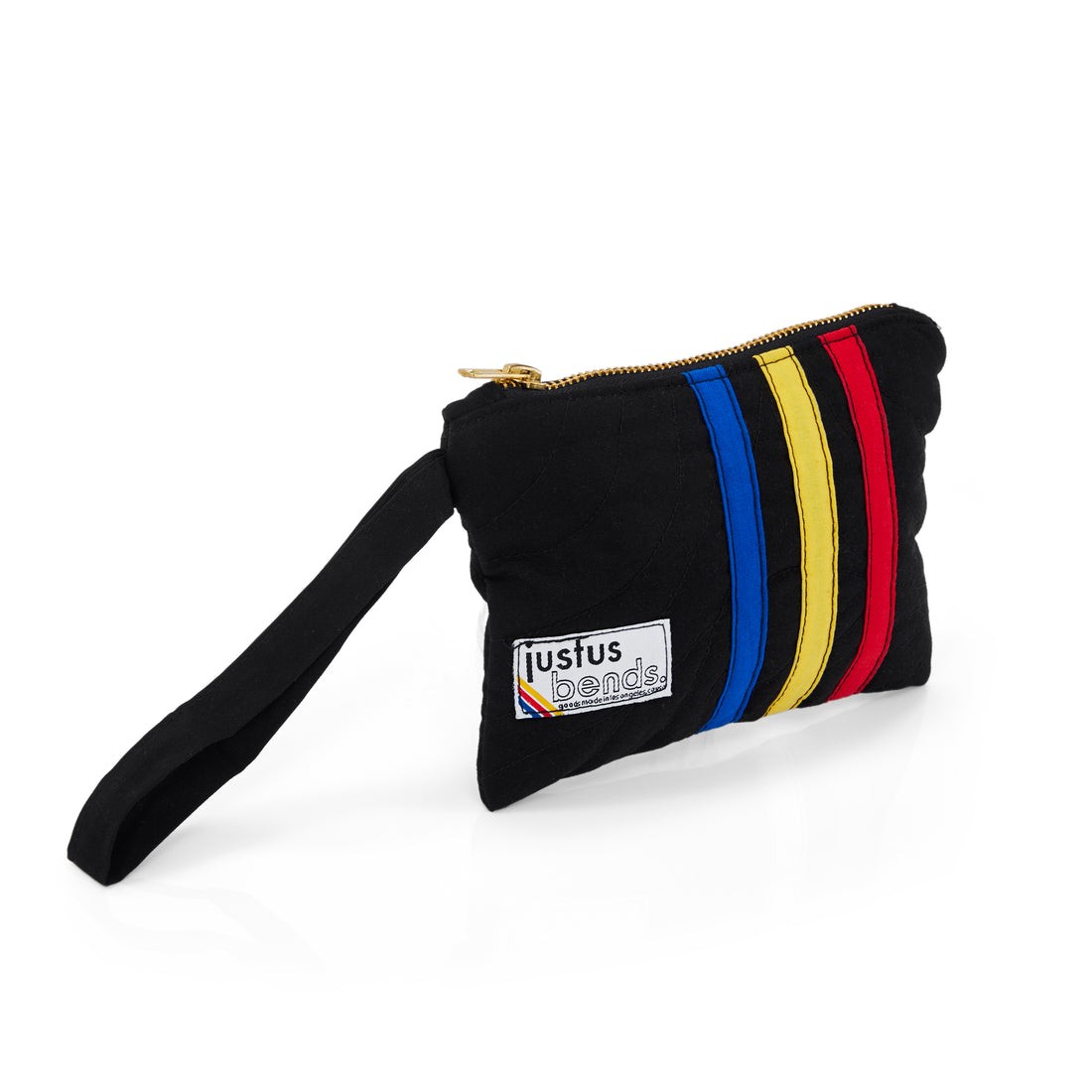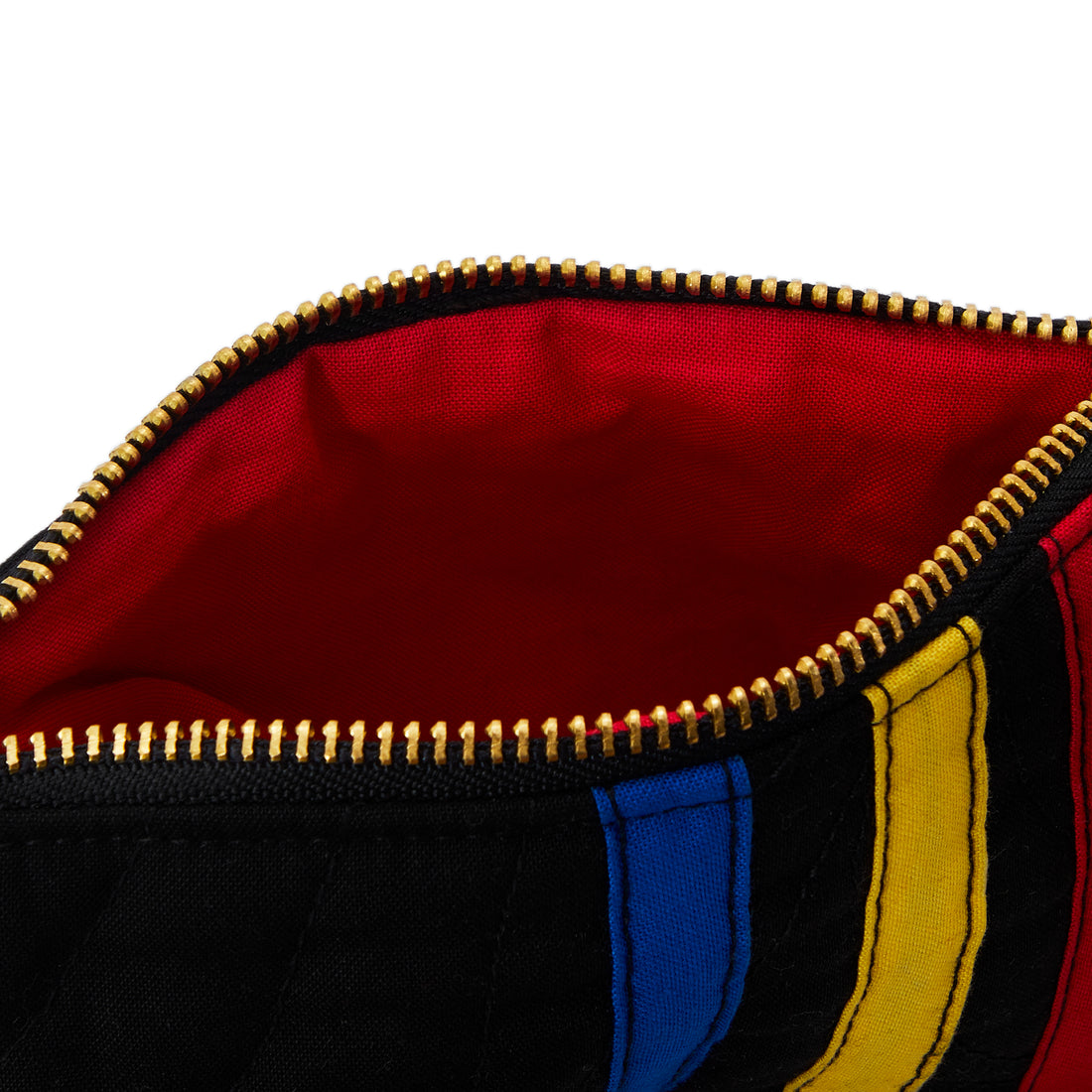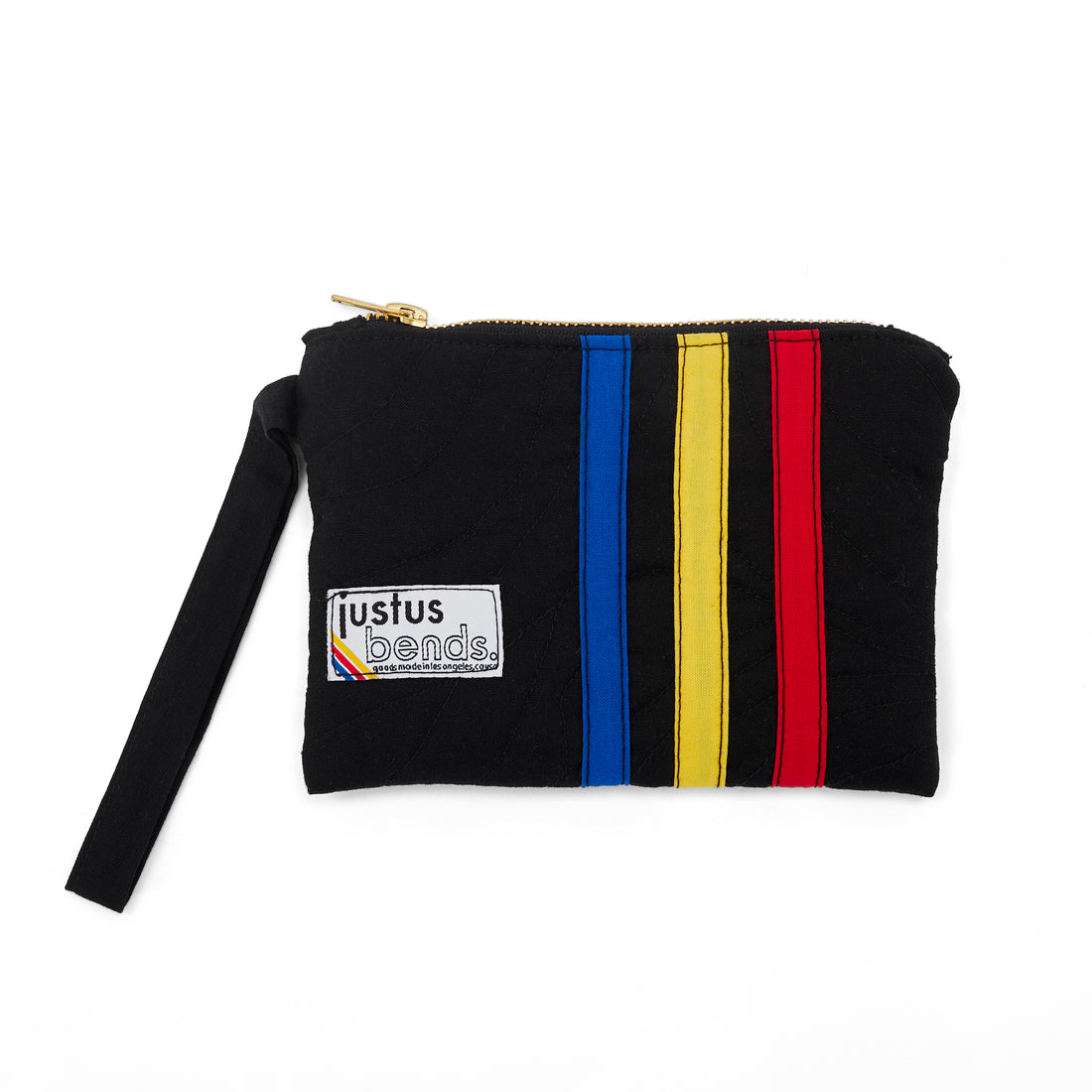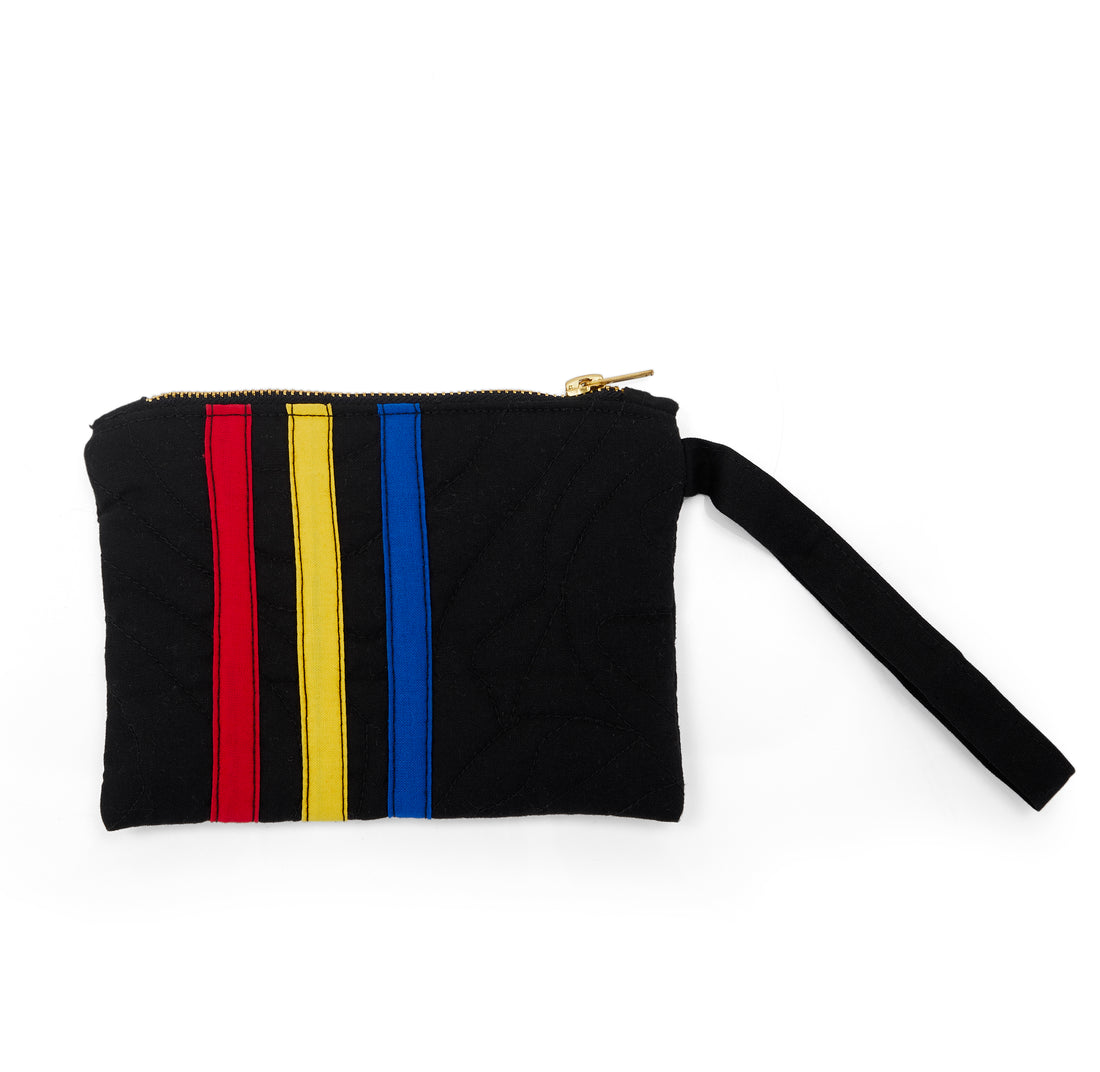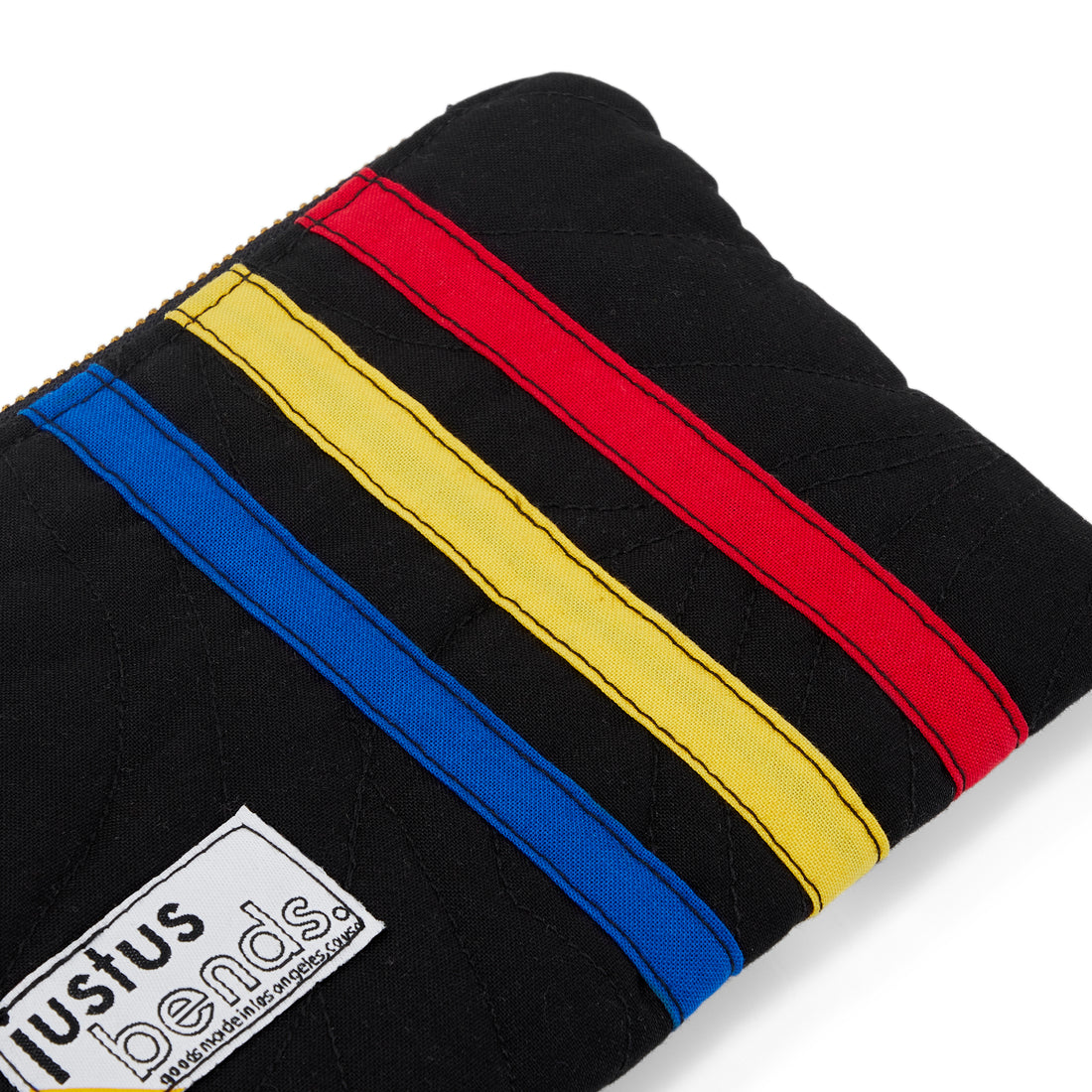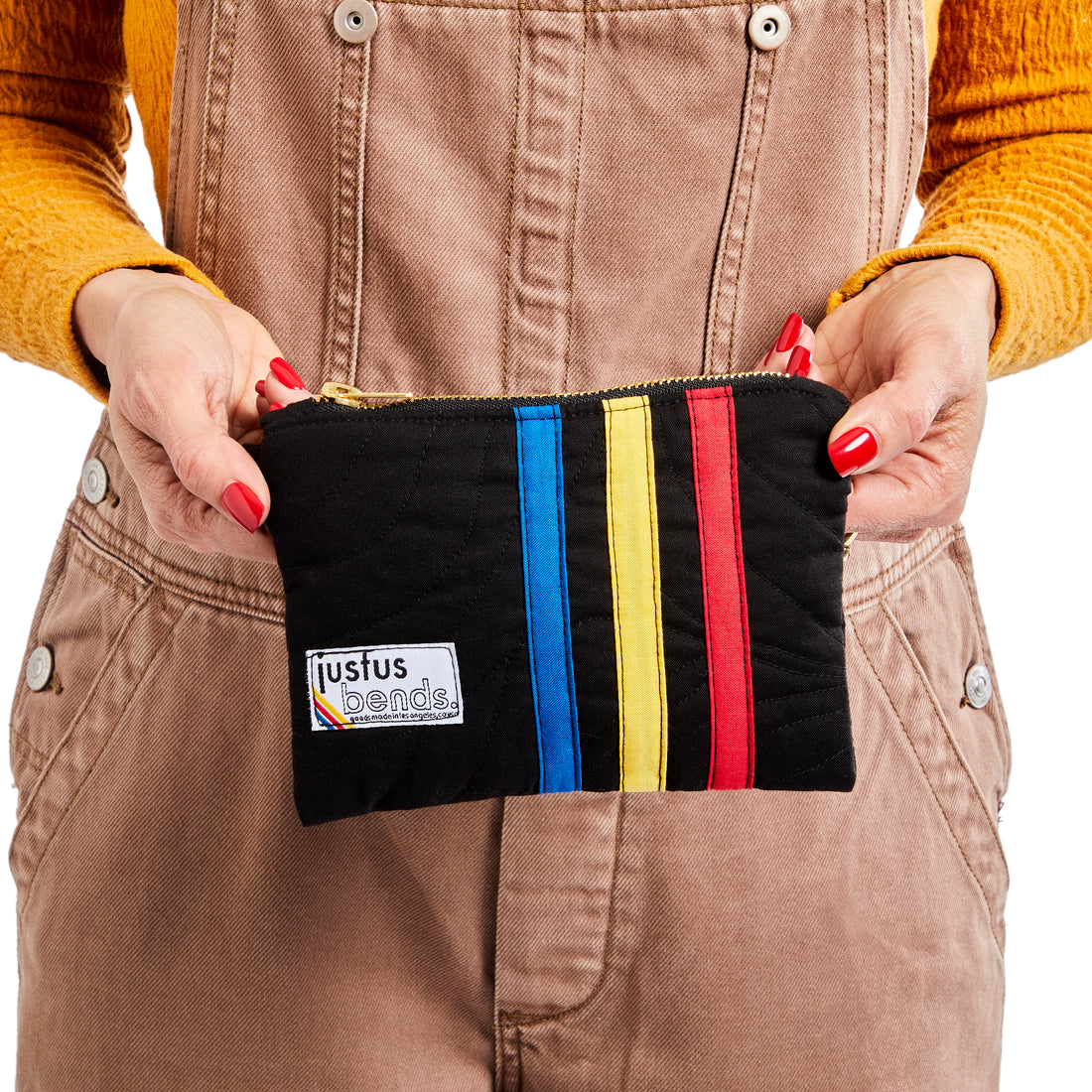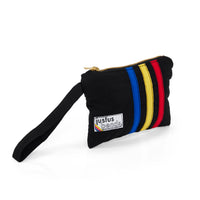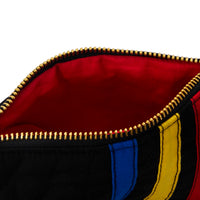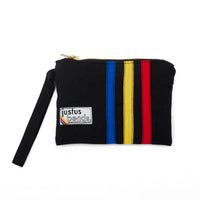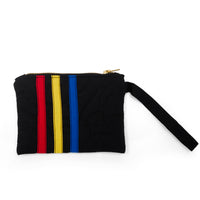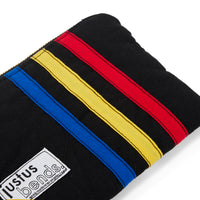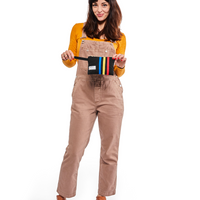 This bag was made in our in house factory in Los Angeles, California by workers earning a living wage. Each bag is 100% cotton quilted black cotton fabric with applique stripes. Echo Pouch offers a 6" comfortable wrist strap, red lining and black and bronze zipper. 
Made in U.S.A.

Quilted Black Cotton Fabric

Black and Bronze

 Zipper

Length: 7"

Height: 5"

Wrist Strap Length:

 

6

"
This product is 100% Made in U.S.A. and NAFTA compliant. Made in Los Angeles. Our experienced seamstresses earn an average up to $20 an hour or more and no less than $15. Plus benefits and overtime.