WHO WE AREN'T.
Follow Your Nightmares is a Los Angeles based clothing brand uninspired by laziness, apathy and doing whatever we want, whenever we want. It is a system that works well for us. Much of what we make is either handmade or manufactured in the USA because we're not trying to be dicks. Anything we make that is on-trend is done by accident. We are anti-streetwear and don't support or endorse anything we do.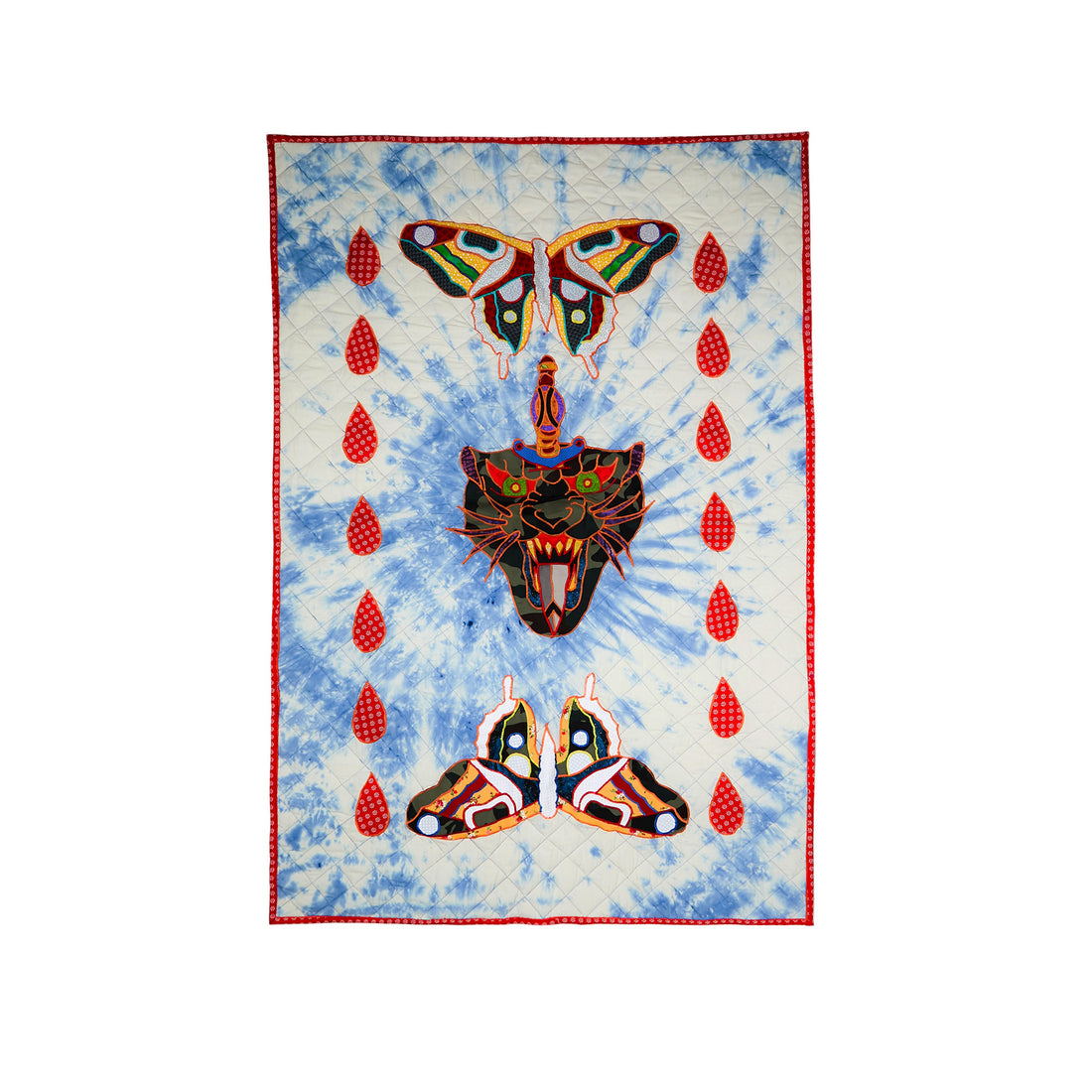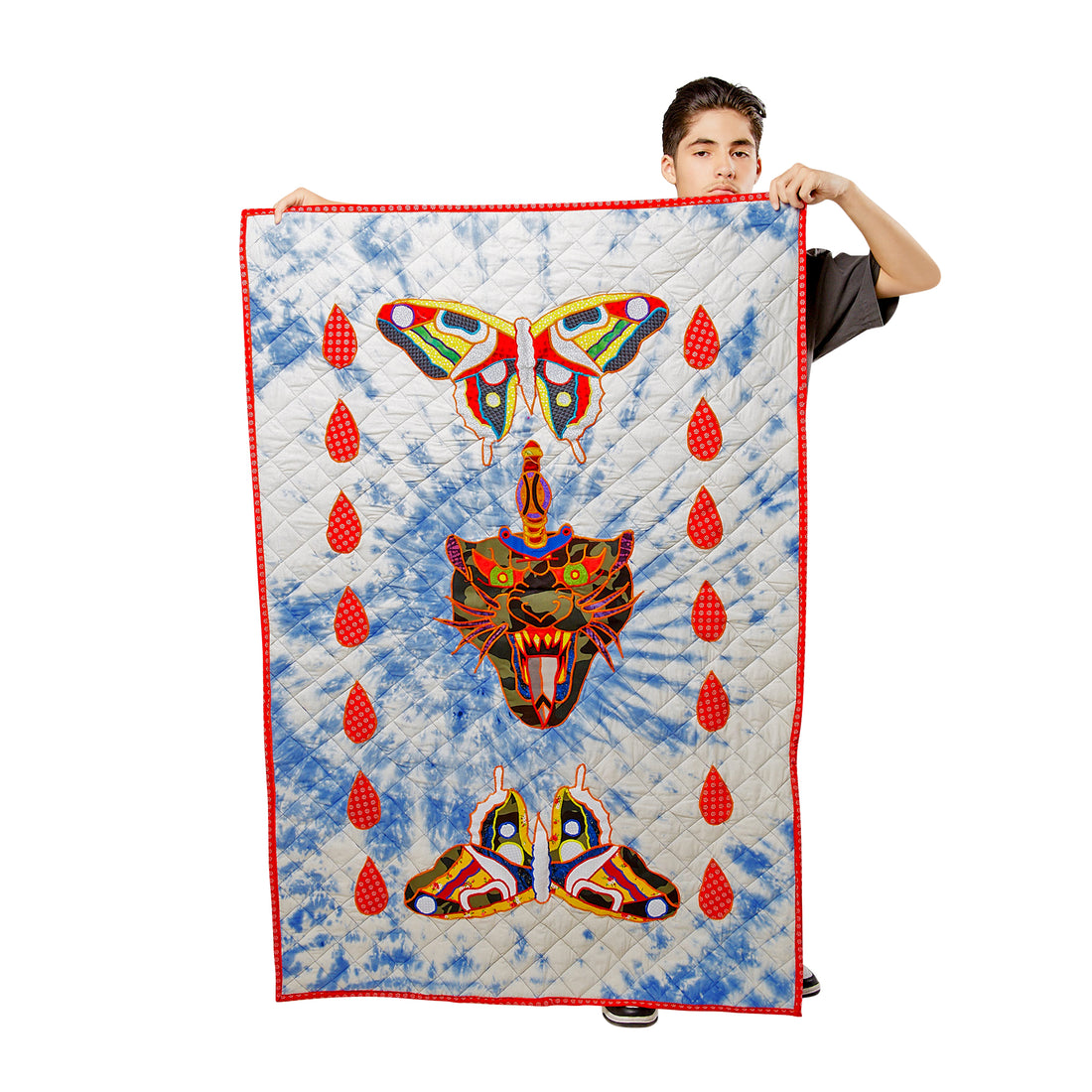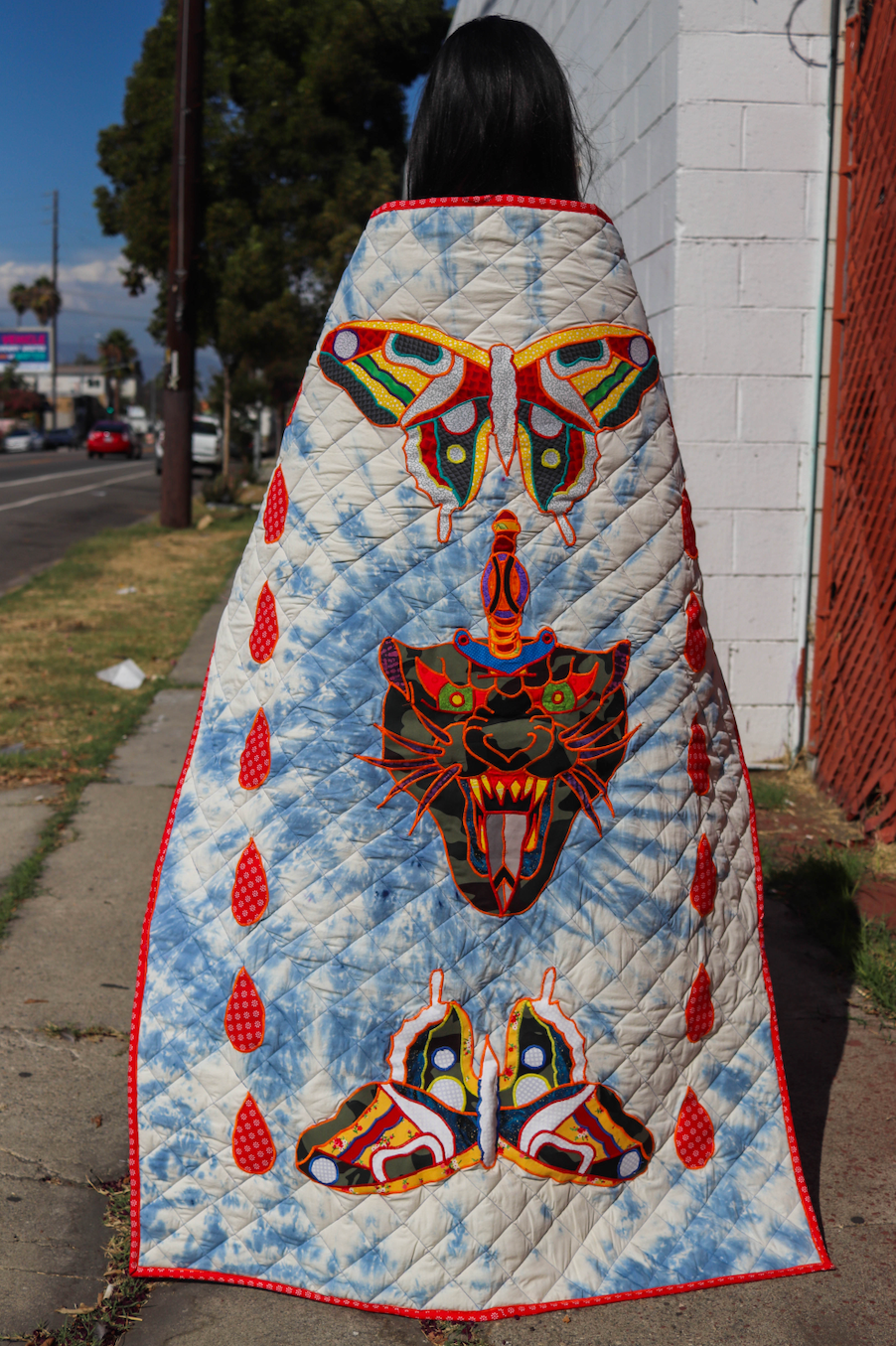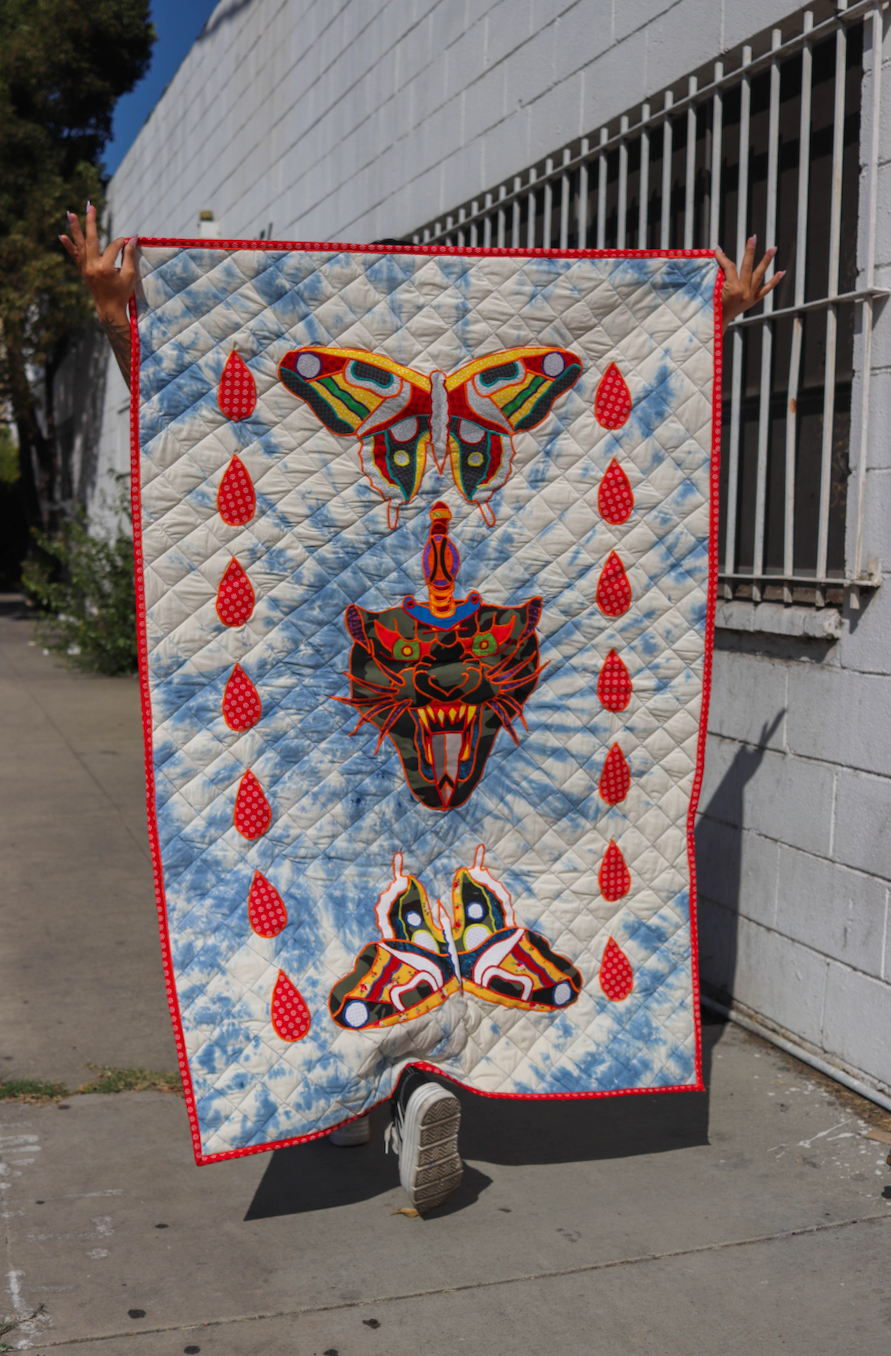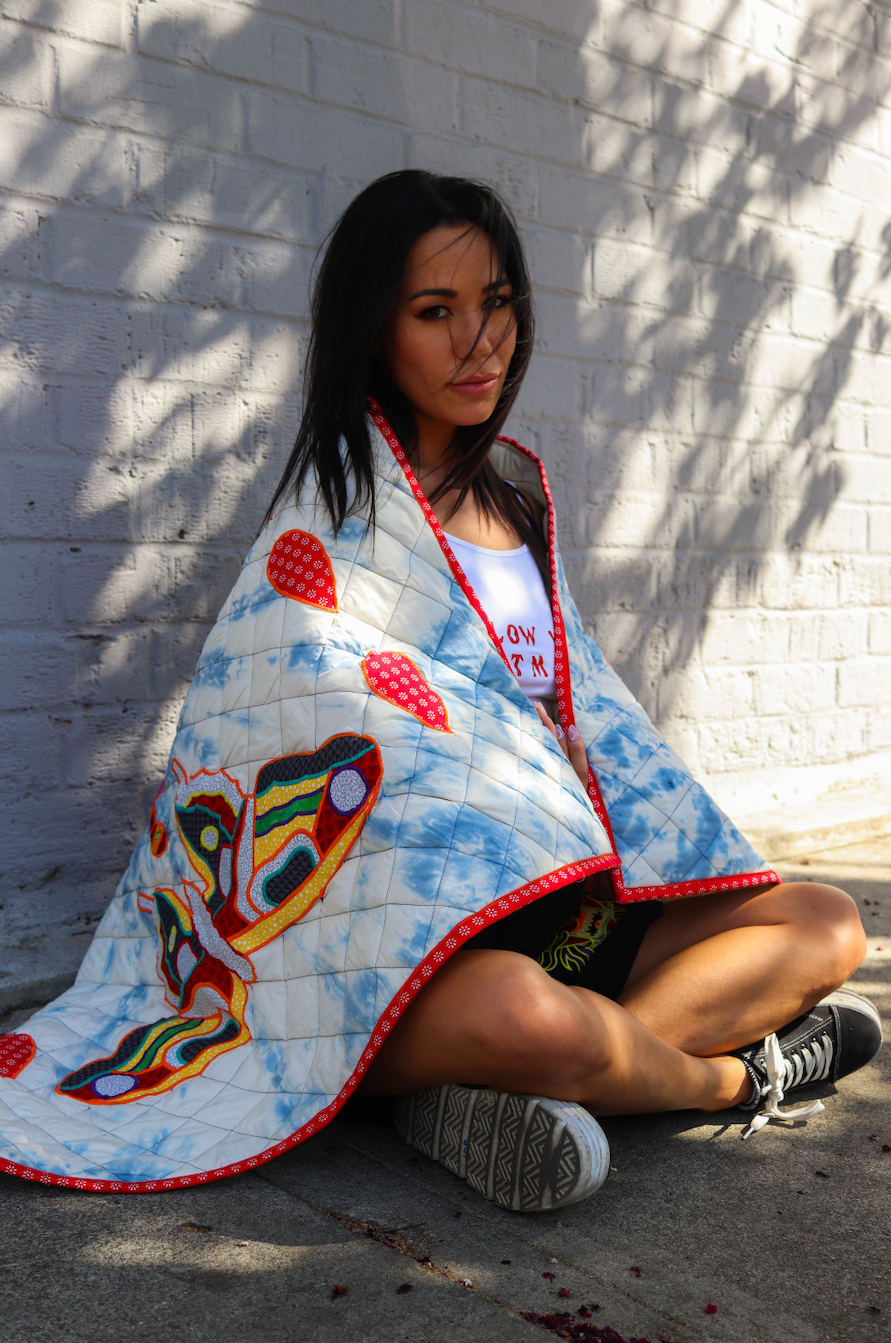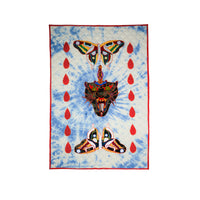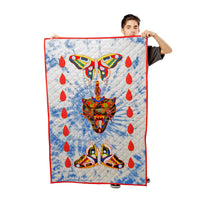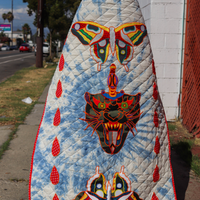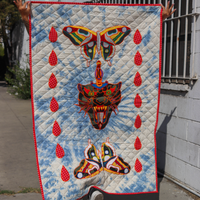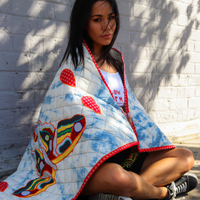 In traditional tattooing the dagger represents good and bad. The dagger stabbing the panther head represents pain, struggle and hate. The flying butterflies in opposition represent love, alchemy and beauty. The intention of this quilt as a wall hanging is to bring balance to its space.
hand dyed, appliqued and quilted
one of one
58" X 38"