Frequently Asked Questions
How do I track my order?
Tracking numbers are assigned to packages upon shipping from our warehouse. You can find your tracking number in your shipment confirmation email, which will be sent to you at the end of business on the day your order ships. Please allow 24-48 hours for tracking information to update on the carrier's website.
How do I clean my bag?
How can I make my zipper slide easier?
You can apply zipper wax if your zipper begins to catch.
What ethical production practices does Justus Bends follow?
Everything Justus Bends is designed & made right here in LA.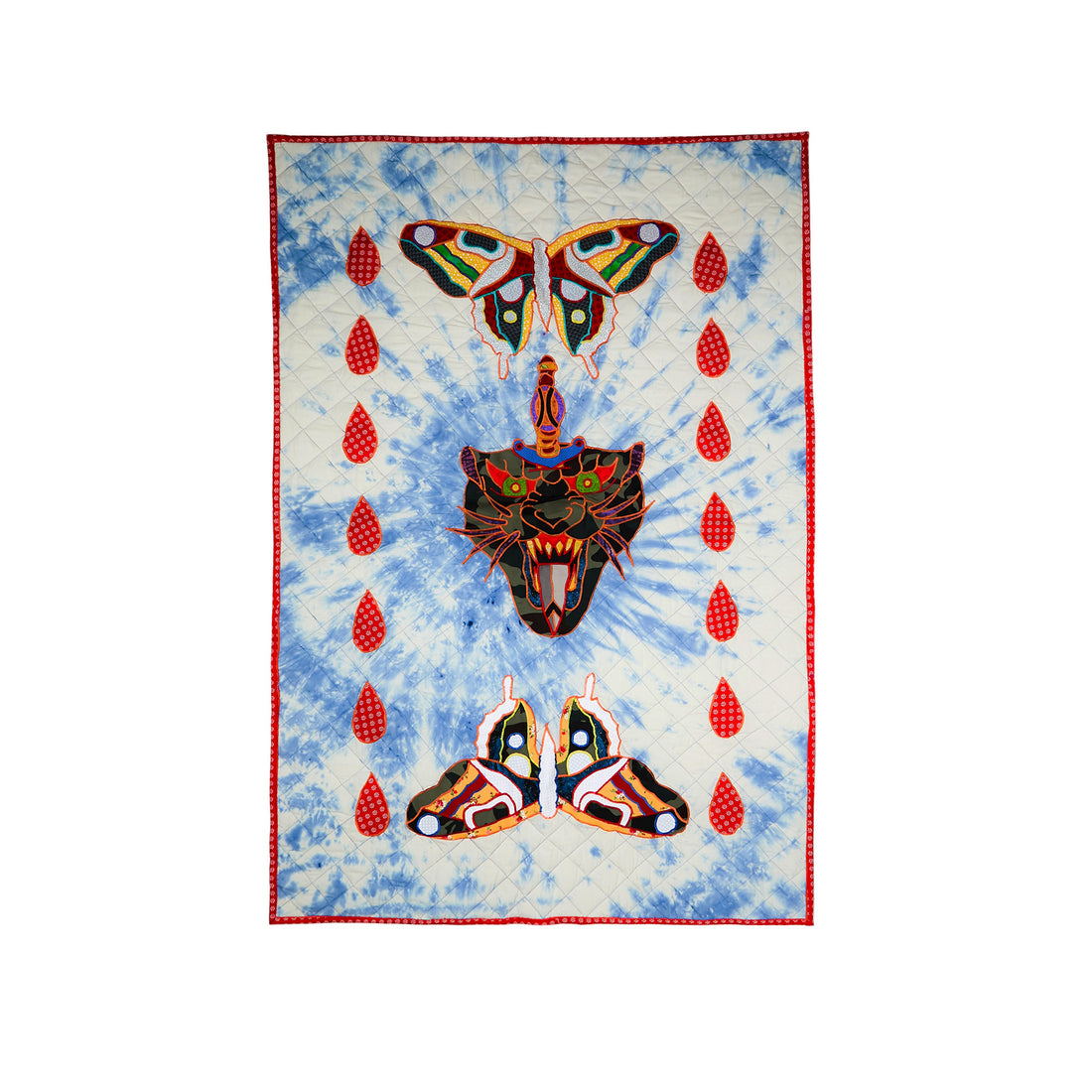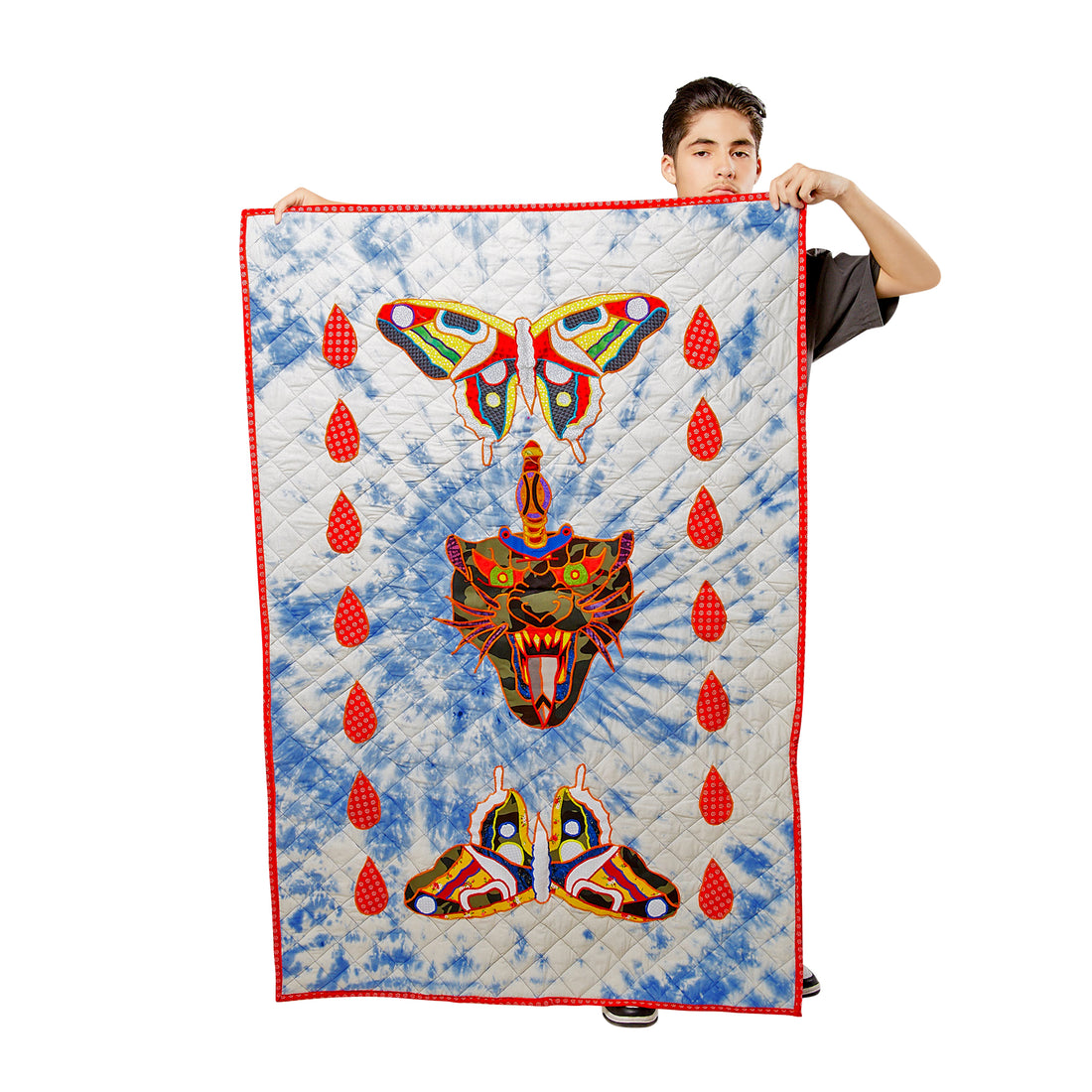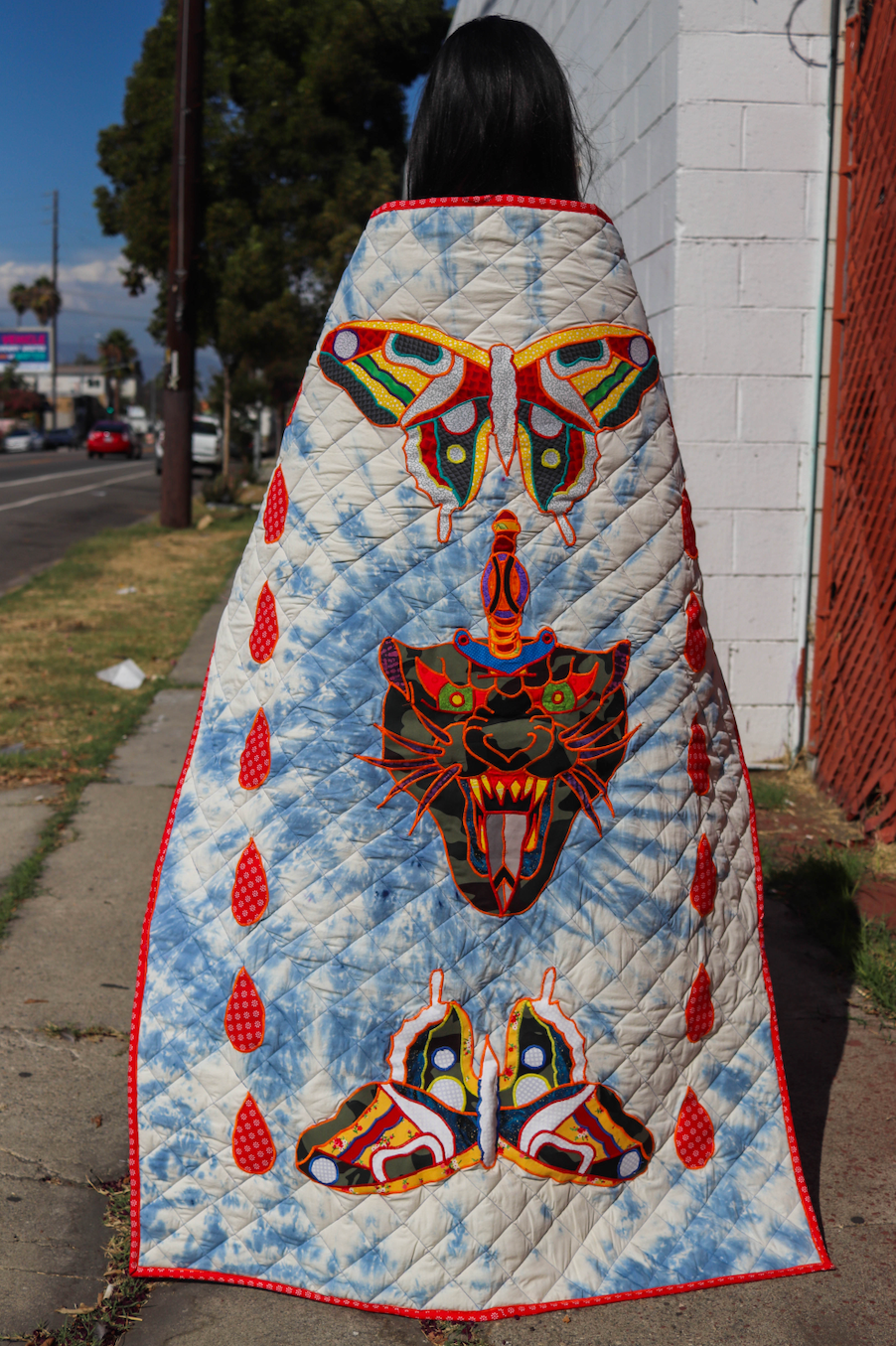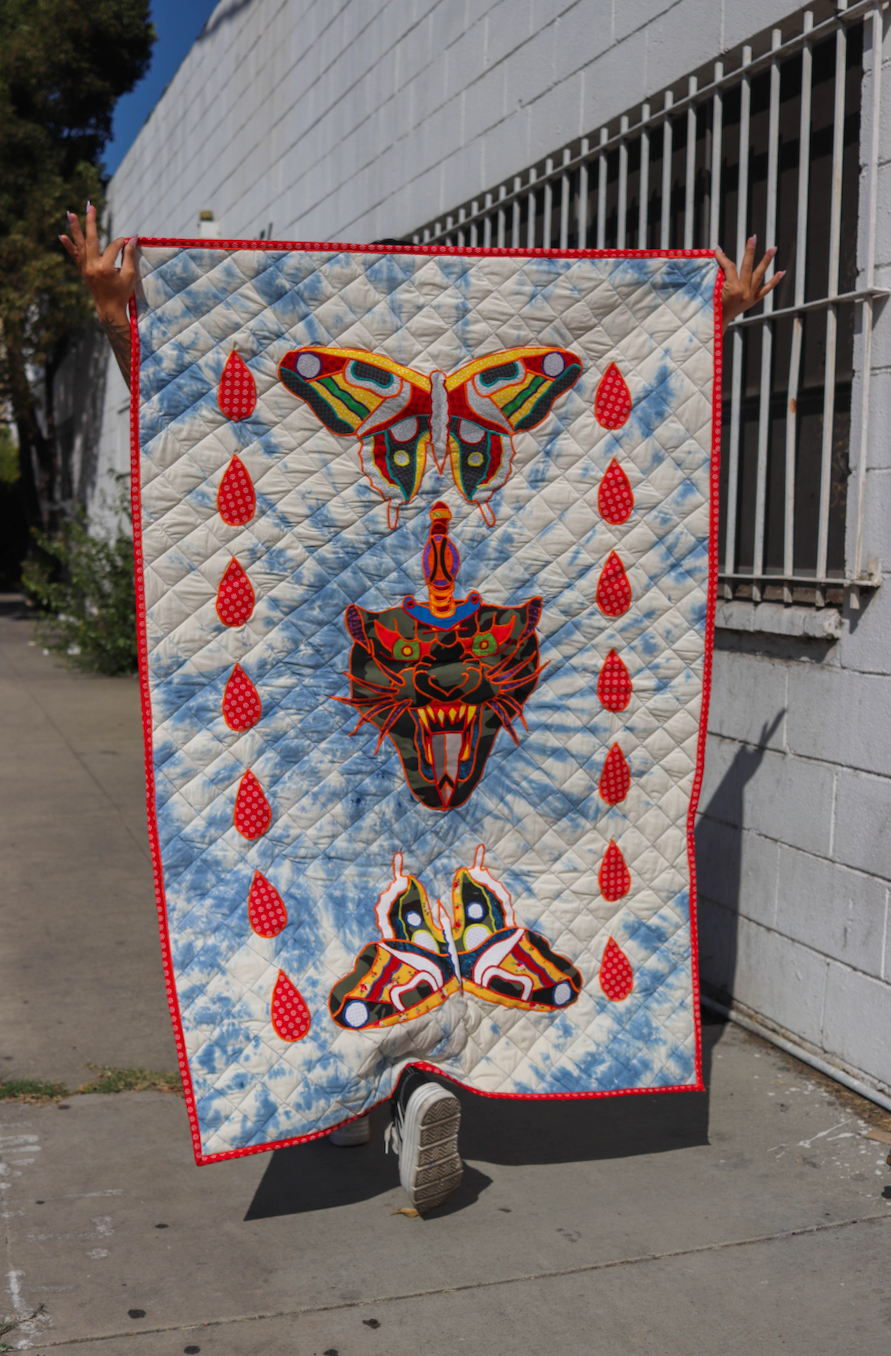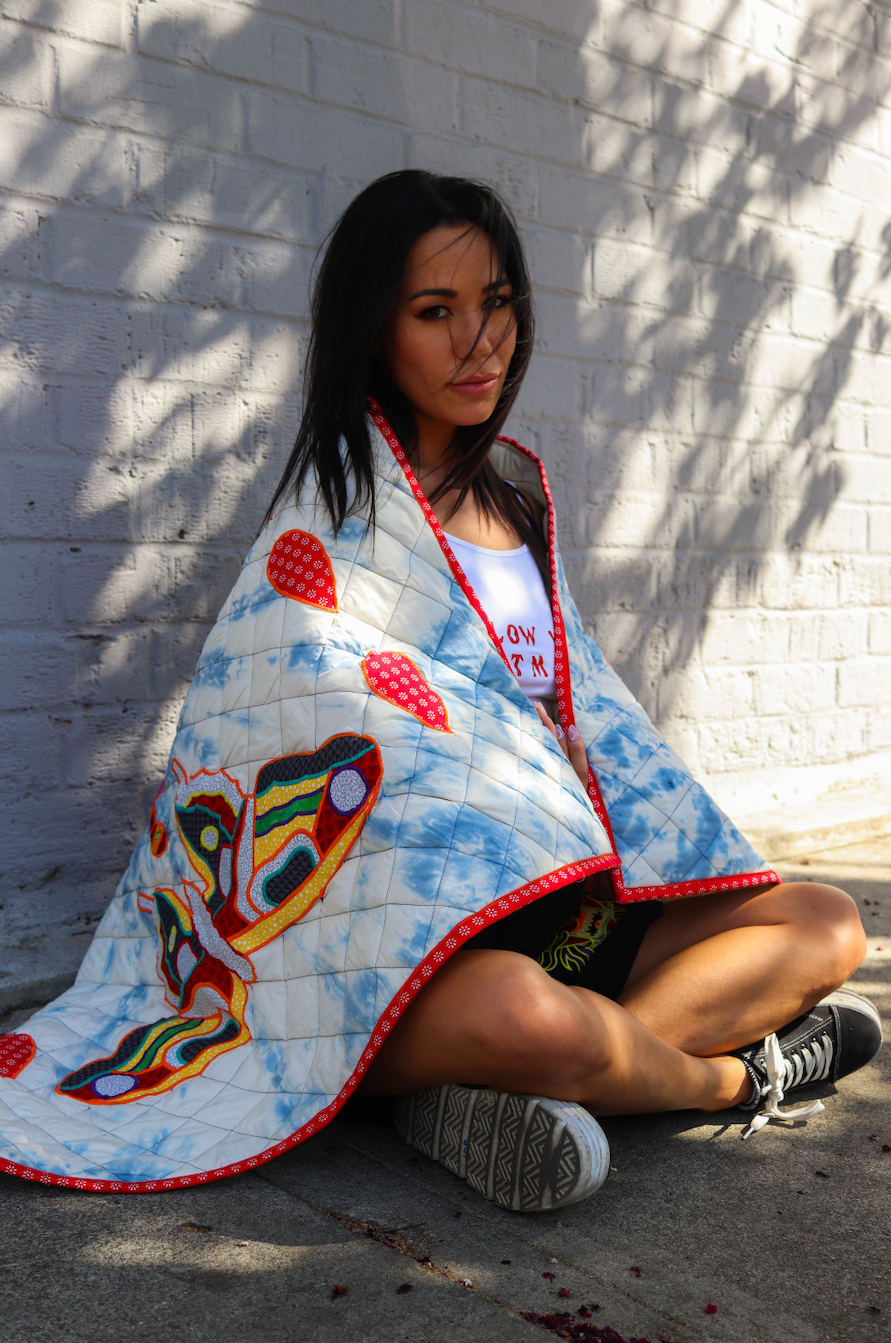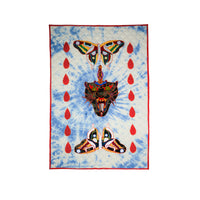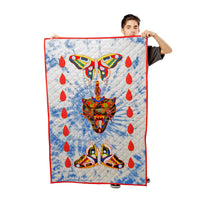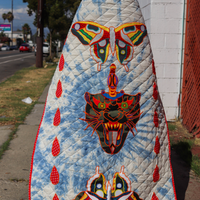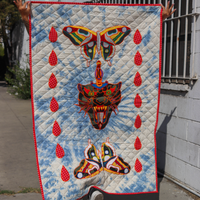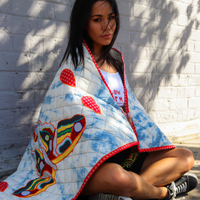 In traditional tattooing the dagger represents good and bad. The dagger stabbing the panther head represents pain, struggle and hate. The flying butterflies in opposition represent love, alchemy and beauty. The intention of this quilt as a wall hanging is to bring balance to its space.
hand dyed, appliqued and quilted
one of one
58" X 38"